"
Limited-edition

Mineralize

Skinfinish

specially created for the Brunette

Blonde

Redhead Collection. Each offers a

colourwave

of four shimmering shades in a range of light to dark. Use all over the face to create a low/sheer luminous finish or apply in tones of light and/or dark to highlight, contour or add dimension to eyes, cheeks or brows."
So, this was my first

MSF

(

Mineralize

SkinFinish

) ever, and I definitely think I made the right choice. I'm

kindof

a paler brunette, so I was torn between getting this or the

blonde

for

kindof

a softer look, but I'm happy with getting Brunette.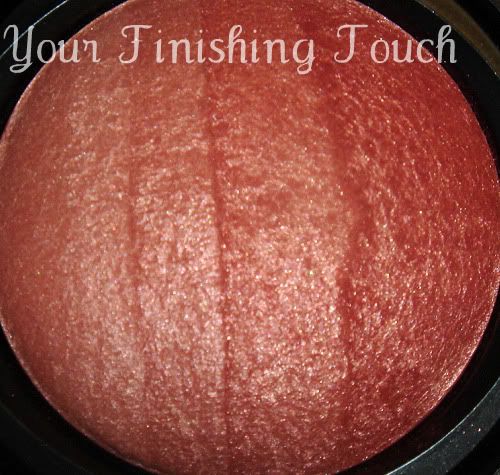 MAC describes the 4 colors as "
Soft coral to copper bronze

degrad

," and for once I actually agree,

lol

. Usually I always add something more to their descriptions but that is pretty right on. Each shade is a nice brown tone, you could even use them as

eyeshadows

. I put this all over my face today for a soft glow and you could definitely see the difference, in a good way. I used the 2 lighter colors closer to my hairline and above my eyebrows, then the darker colors I swept over my T zone and cheeks, and it just looked very healthy. I put some Fix+ spray (ooh, I should review that too!) over it and I looked like a beached babe! (Sorta.

teehee

)
The right finger is more the lighter shades, and the left is concentrated on the darker. I really like this stuff because it has both cool and warm shades, and they work great together. The
BBR
MSF
(
Blonde
, Brunette, Redhead
Mineralize
SkinFinishes
...phew!!) are being discontinued, so if you were torn on getting any, I would. It'll last you a long time and has many many uses.